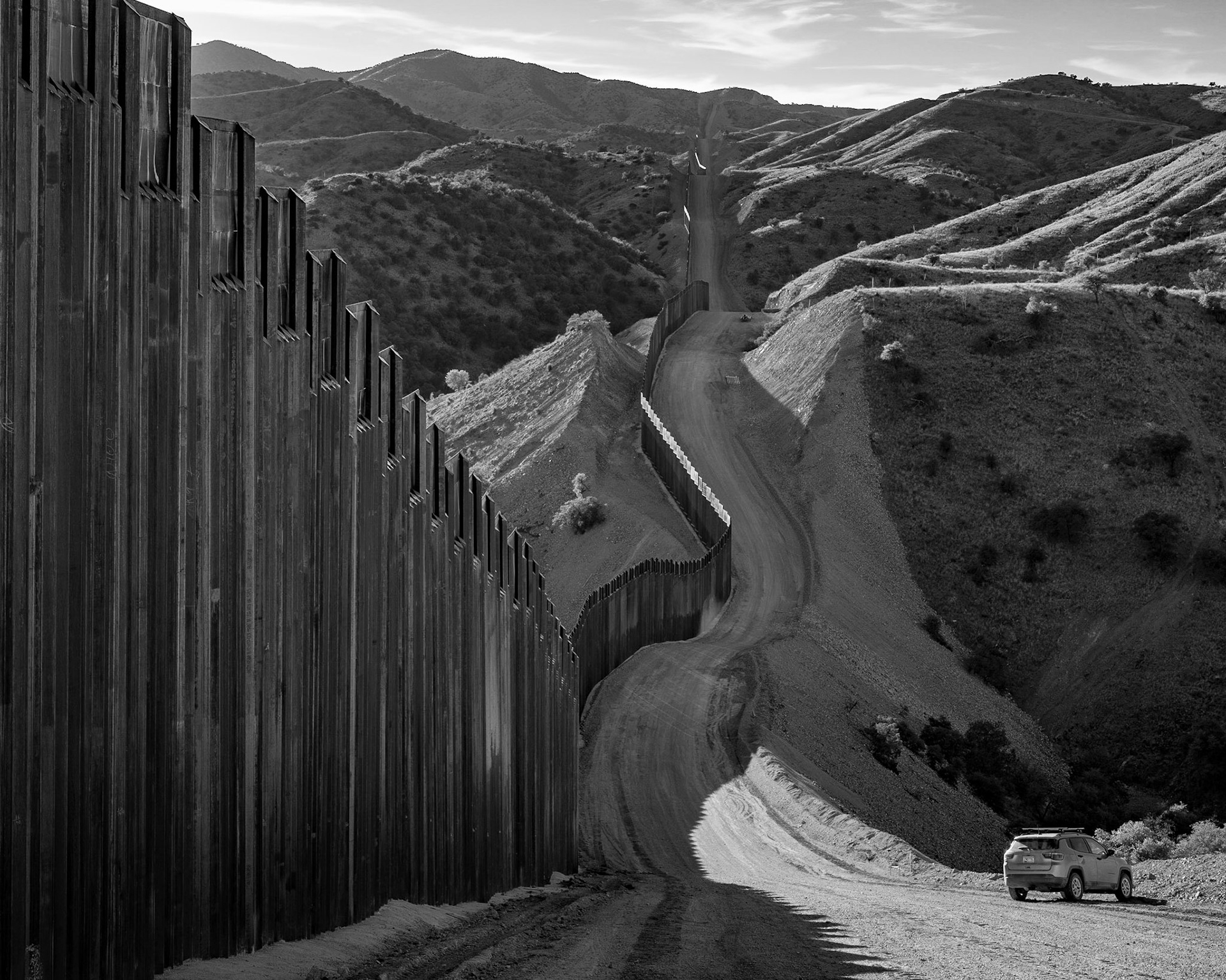 BORDERLAND The controversy over building several hundred miles of 30-foot border fence has further embittered the public discourse about what America should be, who it is for, and how it should it be protected. Beginning in spring 2019 I began documenting the new iron and concrete barricade that- with older sections of fence- runs in fits and starts through desert, mountains and border towns, to better know how the fence re-orders the lives and landscapes it cuts across. (Work-in-progress)
A continuing interest in the way in which people engage with the landscape drew me to make some exploratory pictures from the

Glen Canyon

National Recreation Area in northern Arizona and Utah. Here lies Lake Powell created in 1963 with the completion of a major dam structure on the Colorado River. This man-made lake attracts over 3 million visitors a year driving powerboats, jet skis, fishing boats, immense houseboats, and paddling SUPs, kayaks and even a canoe or two. Also popular are areas set aside for roaring around on off-road vehicles.
Predictably there are 2 camps regarding the very existence of the lake; one composed of the folks manning the many craft mentioned above- who clearly live for the time they spend at the lake with family and friends outdoors, away from jobs, schools, and the day-to-day grind. And then there are the environmentalists who given half a chance they would dynamite the dam tonight believing as they do that the destruction of the formerly miraculous stretch of the river is obscene and the presence of the dam causes a host of problems downstream. There is much much more to say on this impossible-to-resolve topic which runs parallel to several other divisive issues in our country. 
The pictures are from Lake Powell and a handful from downriver at Horseshoe Bend. (Work-in-progress)
The desert is an unexpectedly complicated place. "Desert Portfolio" is my interaction with that complexity, and the light, and especially the grand "otherness" of the desert.   (Ongoing work)